Who knew that taking the steps shared below would lead to us saving $500 plus a month on our monthly expenses. Keep reading to find out how.
Although I haven't always been successful at doing this I continually tell myself and the hubby to, "Stop eating out". One 2015 study found consumers spend about $1,175 each year on takeout. If you cut takeout fare from your diet, you could save nearly $85 each month. We always turned to Uber eats when we lived in Los Angeles, CA but now that we reside in Dixon, CA (which is such a smaller town) businesses like Uber eats don't service the area so we have to either cook or pick it up ourselves. Picking up food take the convenience out so we have opted to eat more at home. The Report is in and boy was I excited! This month our usual $800-1200/mo food bill has been told "No" and as a result we spent $458 on food during the month of May, Yay!!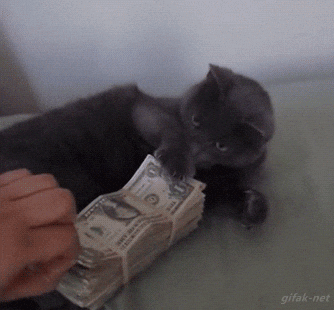 We have been able to keep track of our expenses for years using @mintapp . You can sign-up for a free profile and start enjoying the peace of mind that comes when you know where each dollar from your income is going.
So as a start, slap the thoughts away to order takeout. Your new found stack of money will thank you! LOL 🙂
QUESTION
What things do you do to save money on your food bill!? Drop a comment below!